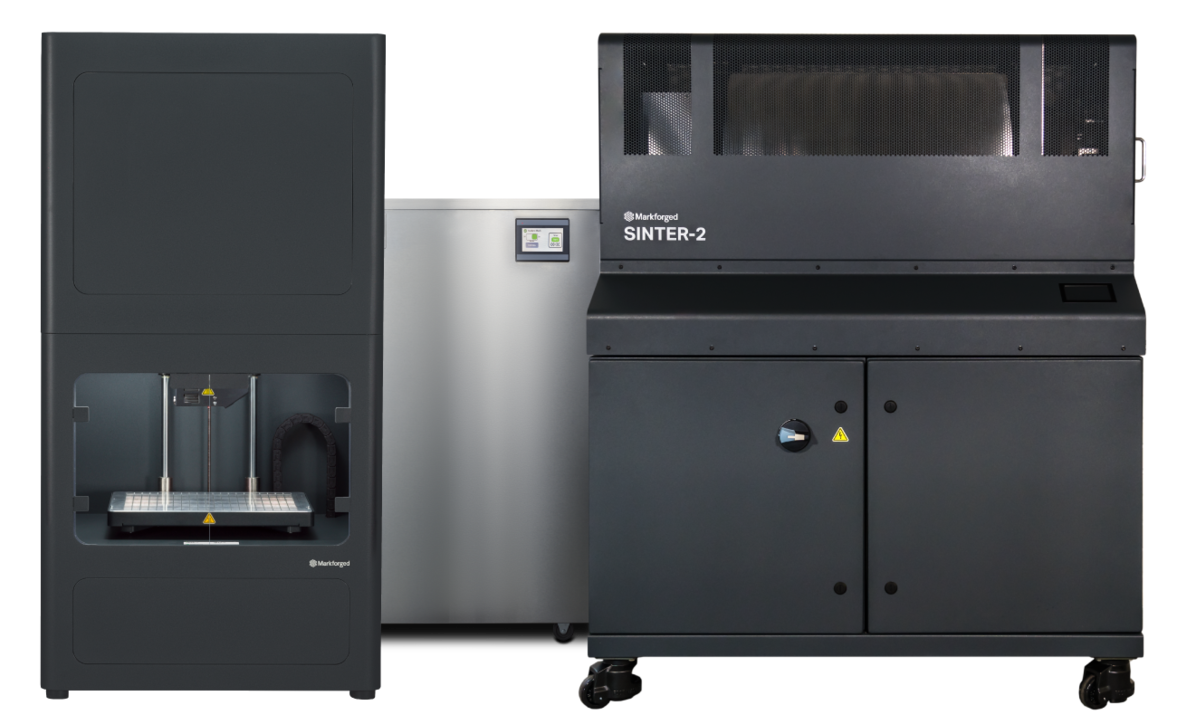 Printer Properties
Structure data:
300 mm x 220 mm x 180 mm
Minimum layer height: µm50
Possible final weight for part: 10 Kg
Resolution: 50 to 200 microns
Materials
stainless steel:
17-4 Stainless Steel: Corrosion Strength and Durability.
INCONEL: IN Alloy 625: Nickel-based super alloy, best suited for high temperature and high load applications.
metal:
H13 Tool Steel
A-2 Tool Steel
D-2 Tool Steel
Copper
Technology
ADAM
Atomic Diffusion Additive Manufacturing
ADAM is an innovative technology that combines metal injection with 3D printing. This unique technology enables the creation of unique and complex geometric structures. The principle of operation of the printer is based on the printing of raw material consisting of a thermoplastic matrix used as a unifying material for the metal powder. This principle allows for new capabilities such as printing partial infill parts (Infill).
These parts enable the creation of an engineering advantage by printing hard, strong, lightweight and economical parts.
Uses
3D printing of prototypes, production aids, parts and finished products in metal
Advantages
Metal printing based on fourth generation 3D printing technology. Metal X is a new type of 3D printer for metal printing. Printing geometry parts is short-lived at a significantly lower cost in the manufacture of lightweight metal parts and parts with high mechanical and strength properties, the production of high quality metal parts and excellent surface quality.
Creating art: printed on a METALX printer with 17-4 Stainless Steel material - before polishing
Creating art: printed on a METALX printer with 17-4 Stainless Steel material -after polishing