Advanced Production
Using 3D printing in metal
Metal 3D Printing Innovation Center, Metal Point, focuses on manufacturing diverse parts, molds and products using Additive Manufacturing in a variety of technologies.
Through the production of parts and products in 3D metal printers, various possibilities are opened for designers, engineers, designers and hardware developers in relation to the behavior and characterization of the parts. For example, complex geometry is only possible in additive manufacturing (as opposed to milling and material reduction) or different structural types and filler parts (e.g., different lattice structure) that allow lighter or stronger metal parts than usual.
Metal Point is a new center in the IMPACT LABS 3D Printing Center, , completes the many capabilities of the Polymer / Plastic Center and opens a new world of 3D printing in metal.
The various raw materials and metal, together with complementary processing capabilities (Post Processing), make the center unique in Israel and provide holistic and unique solutions to research and development teams or companies and individuals looking to develop prototypes, small series and critical parts of the industry that result in a short and high-quality supply chain.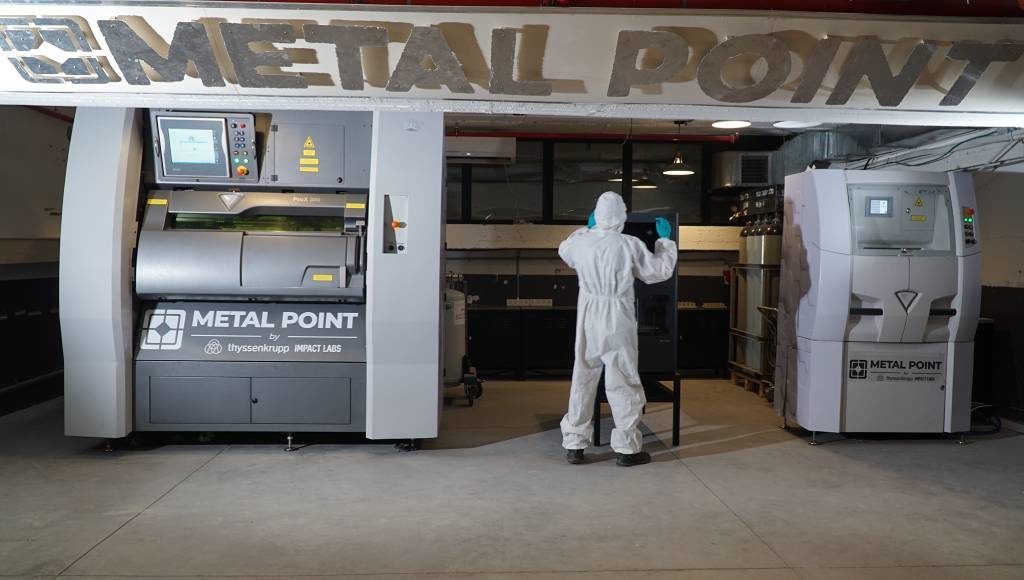 The 3D Printers in the center:
Atomic Diffusion Additive Manufacturing
ADAM is an innovative technology that combines metal injection with 3D printing.
Maximum structure size: 300X220X180 mm.
Materials in use:
Stainless Steel: 17-4 Stainless Steel: Corrosion Strength and Durability.
INCONEL: IN Alloy 625: Nickel-based super alloy, best suited for high temperature and high load applications.
Metal:
H13 Tool Steel
A-2 Tool Steel
D-2 Tool Steel